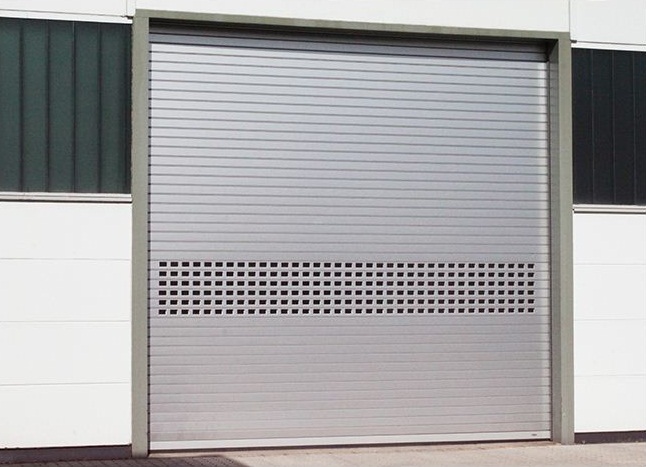 TNR HSR 007 High speed rolling aluminum door
High security insulated door system with whisper-quiet operation
• Door speeds of up to 55″ per second to open up to 30″ per second to close.
• The slightly curved inside PVC slat profile moves very quietly and thus reduces noise even at high speeds.
• No hinge, cable, pulley or tension spring.
• Suitable for interior or exterior applications.
Specifications:
Suitable for applications up to 19 feet in width or height (For larger sizes contact factory)
Aluminum outside, PVC inside and insulated polyurethane filled profile slats
Complete perimeter seals are included with each door
Frame-mounted thru-beam photoelectric sensor
Direct Drive System complete with Safedrive® integrated safety brake
Soft Start Soft Stop using Inverter technology