We are proud to present you a list of satisfied customers who do business with us for a long time.

"Since our humble beginnings in 1955, The Minto Group has successfully built a fully integrated real estate company offering new homes and condos, rentals, furnished suites, property and investment management. With expertise in home building, construction, property and investment management, we've built over 85,000 homes, manage 8,800 rental units and carry 2.5 million square feet of commercial space. Our investment management portfolio spans $2.5 billion (as at June 30, 2018).
With over 1,100 employees in Canada and the southern USA, we proudly build better places for people to live, work and play, one home and one relationship at a time. To us, it's all about special moments – like the thrill of a new apartment, the pride in owning a first home, or a growing investment partnership."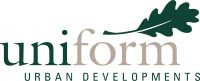 "Uniform Urban Developments draws on more than 25 years of experience to build iconic homes and communities in some of Ottawa's finest neighbourhoods and communities, including Kanata, Manotick, Barrhaven, Westboro and Rockcliffe. Our boutique approach to homebuilding and exceptional attention to detail – from site selection, design and construction right through to our customer service – ensures we live up to our commitment to deliver great value and excellence above all else to each and every new homebuyer.
Whether it is an urban infill project or a large development of country or suburban residences, we strive to build homes that will be places of pride and admiration for generations to come."
"KRP Properties is unlike any landlord in Ottawa. We own and build the properties we manage, which means we take an entirely different approach to asset oversight. Many owners will subcontract out day-to-day administration of their facilities to one company, and keep another on retainer to perform construction operations and maintenance work as and when it is required. By offering leasing, construction, development, security and property-management services in house and integrating these departments, we can quickly respond to any request or challenge."