Businesses that make you love Ottawa
There are only two companies that impress me the most with their professionalism, the quality of service, and the product they sell. Correct door is one of the two companies. They actually called me 4 months after to come back and replace a piece that was barely dented, which they noticed and I must say it was so small I could not find the dot. There are companies that do a good job, and then there is this company that is well worth me visiting this page for writing a review after several months of the job well done. Sierra, Scott, and Josh, the people I dealt with, are fantastic, knowledgeable, and trust-worthy. I can't say I will be back with my business as their work is solid and I don't see my garage door is having issue now. But if I move, I will call them. Like I said, call them, they will get the job done, and you will not regret!
D Dowlut
July 28, 2022
Efficient, friendly service
Many thanks to Mike for his professional and friendly service. Our garage door and opener needed some minor adjustments and maintenance. Mike took care of everything, explained what he was doing, answered all my questions, and made some suggestions on how to keep things running smoothly. We have used Correct Door before and will certainly continue to do so in future. Thanks Mike!
Morrie Paul
Morrie Paul
July 28, 2022
Wonderful
31 degrees, and the door wouldn't close. In a couple of hours, the technician came and the door was fixed and working better than ever. Thank you!
Jane
July 28, 2022
Excellent work
Garage door broke(large spring broke into two pieces). Called Correct Door who came the next day and did the job quickly and efficiently. Josh Connolly was polite, and easy to talk with. Definitely recommend this company.
Andrew Hartshorn
August 31, 2021
wonderful impression
I would like to pass on my wonderful impression of one of your servicemen.
Josh Connolly corrected the problem with my garage door most efficiently and in a very pleasant manner.
I will not hesitate to recommend him and his partner to all my friends.
Sincerely,
Eleanor Hotchkiss.
Eleanor Hotchkiss
August 26, 2021
Outstanding work performed
I would like to express my gratitude for the outstanding work performed by Josh Connolly on the repair of our garage door. Despite being a Sunday, Josh was extremely professional and thorough in identifying the problem and conducting the necessary repair. He went beyond the minimum by providing advice and insight on how to properly care for the garage door. His disposition was considerate and respectful all the while giving me the sense of confidence that I was in good hands. Josh is to be commended for representing your business. He is the model technician who obviously cares for his customers and company alike. He is an outstanding representative.
Thank you.
David Millar
David Millar
August 17, 2021
Excellent Service
Oct 2nd/2020
Please pass along my thanks to technician Josh Connolly. Two heavy duty springs were installed in no-time at all. There was almost NO down time. Josh advised me how to maintain the door in future and even left me a can of lubricant.
I couldn't ask for better service.
Dave Clyde
30 Valewood Cr.
Gloucester ON
DAVID C CLYDE
November 2, 2020
Great service!
Every time we call Correct Door, we get great service.
Josh came early yesterday morning to look at our groaning garage door. We took his advice and had the new style nylon rollers put in, he lubricated all key parts on the door, and made a slight reset on the track alignment. Josh was great in explaining everything and demonstrating the lubrication maintenance for us. The door runs so smooth and quiet now that it seems like it's a new door.
Just wanted to pass along Yo you our complete satisfaction with the great service we always receive from Correct Door.
Ron Carr
Ron Carr
October 16, 2020
Over and above
Correct door responded to my request immediately, and I had someone over to help fix my garage door at my earliest availability.
Albert not only did a great job, he took the extra time to make a few helpful adjustments and go over some maintenance tips with me.
10/10
Steven
October 16, 2020
High praise-5 stars
The entire experience of my garage door repair by Correct Door was excellent. On-line booking was fast and simple. The technician, Josh Connolly, arrived right on time and provided excellent service to repair a broken cable and generally reset the door. He took the time to give me general maintenance tips as well, which was much appreciated.
I highly recommend this service.
Jeff Robertson
August 10, 2020
Amazing Job with Style
Few days ago I called Correct Door Service, the energy of the operator was outstanding , & very professional, Albert come to repair garage door, he was energetic, his knowledgeable and customer engagement was second to none, he was calm and assured me that he will take care of issue in timely matter.
Albert is an asset to your team, Thank you! Correct Door service team for your outstanding customer service.
Abdul Moalim
August 10, 2020
new garage door
Albert arrived on time and did a fantastic job. Made sure everything worked and explained how everything functions, maintenance etc.. very pleased with the result
ted bellinger
August 10, 2020
Great Service
Hello there,
I take this opportunity to complement "Correct Door Service" and in particular the service technician " Josh Connolly" on 11th June for fixing our door and instructing me on maintaining the door and all the supporting parts of the door.
THANK YOU VERY MUCH Josh.
Kishor Choudhary
Kishor Choudhary
August 10, 2020
Happy Customer
I was very happy with the service I received from Correct Door. They were prompt in responding to my call and timely in their arrival on scene. Albert Lavergne made the necessary repairs skillfully and in addition shared very valuable tips on maintenance. I will happily recommend your company to any of my neighbours here in Orleans.
Mary
August 10, 2020
Excellent Service
Hello,
We are very satisfied with the excellent service we received today from Tony Lynch to repair a broken cable on one of our garage doors. Tony also took the time to inspect the other cables (which he said were fine) and make sure everything was working okay (as well as giving us a few tips on maintenance).
We were also impressed how quickly you folks responded to our repair call…we called in at about 8:45 A.M. and by 9:15 A.M. Tony was pulling into our driveway to deal with our problem. Pretty impressive!
Michael McGinty
January 28, 2020
Michael McGinty
January 29, 2020
Great quality service
Hi there,
I just want to take the opportunity to say how satisfy I'm with the prompt and great quality service provided by Josh Connolly yesterday fixing our garage door at home.; A+
You have in Josh a tremendous asset, he represents very well your company. THANK YOU !! Josh
Francisco León
January 27, 2020
5 stars, well earned
Our old garage door opener bit the dust after 25 years of faithful service. There was a Correct Door Service sticker on the old one, so we gave them a call. The next day Tony came to check it out, and we booked him the week after for a replacement.
The price was very reasonable ($425 +HST installed). The job took less than two hours and when it was done Tony took his time to walk me through all the features.
We're very satisfied with the service and sale. We recommend Correct Door Service and would use them again.
John Rest
December 13, 2019
Great Service
Placed a service call with Correct Door after hours. They arrived the next day, surveyed the problem and arrived the next day to fix the issues. Albert was great!. He explained some service tips to keep the garage door functioning properly.
scott barrett
November 23, 2019
Highly Recommend
Albert arrived as scheduled – replaced our springs and cables in no time at all, adjusted the door opener and gave us a few tips on maintenance. Very friendly and polite and we are very happy with resolve and have no problem recommending!
John P.
John Power
November 23, 2019
Excellent Service
Steve and Albert arrived more quickly than we expected – the day we put in the call. They were very friendly, polite and skilled in fixing the problem with our garage door. We are completely satisfied and would highly recommend their services.
Katherine Cotton
July 17, 2019
Good Service
Albert and his colleague came over to fix a door that was catching on the frame of the house. Efficient correction of the problem, door is working much better. Thanks for service.
David Harris
May 8, 2019
Excellent service – 10 out of 10
The technicians were very friendly and helpful, took measurements for damaged garage door and repaired it the next day. Very happy with the customer service and the garage door looks great. Completely satisfied.
Sharyn
December 10, 2018
Very Happy – Thank you!
I bought a new garage door for our new (built in 1983) house. the door worked well but looked awful! Hired an 5 star installer from Homestar and he did an awful job! Everything was crooked and much too loose. I thought a garage door opener would help but after the installer for the opener was done he said not to use it until the door was refit! Enter Ken, from CorrectDoorService who arrived promptly, fixed everything and weather stripped, all for a great price! Wish I had called them first!
Elena
December 10, 2018
VERY HAPPY- 10 out of 10
Had problem with my panel lift door and rang Monday to make an appointment . Problems were discussed and told that tech would be there at 7am next day and sure enough on the dot of 7am, he was there .Door service was carried out and very happy with result. Dont think it has ever operated better than it does now. Dont normally write reviews but service and reults compelled me to give 10 out of 10. Well done
Steve
November 13, 2018
5 STAR SERVICE
5 Star Service. Needed garage door replaced. Stephanie came to my house, took measurements, explained options and provided an immediate quote. Responded promptly to several followup questions. Installer Jackson was thorough, neat, fully professional and answered my questions, etc. Cannot ask for better service. Fully satisfied.
Borys
September 16, 2018
GARAGE DOOR PROBLEM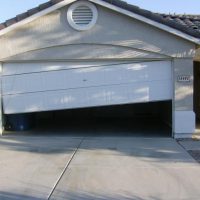 We've used the Correctdoor for years. Happened across them, and the service has always been top notch. On one previous occasion, the work hadn't quite been done properly. When we had them back, the installer asked some questions, found out they had been there before, and didn't charge for the service. Only for the part. This was the one time (out of about 6 or 7 different requirements in different homes) things were not 100% and they made good.
The most recent call involved a seemingly dead opener that magically started working again when the service arrived. What we got was a reasonable explanation (it's old equipment), descriptions of a variety of alternatives to be done should it happen again, and we were incredibly pleased. Talented, conscientious, and reasonably priced service. And he arrived on time.
Oh, and I was able to book an appointment within 24 hours of my call (we weren't an emergency).
Cora
February 8, 2015