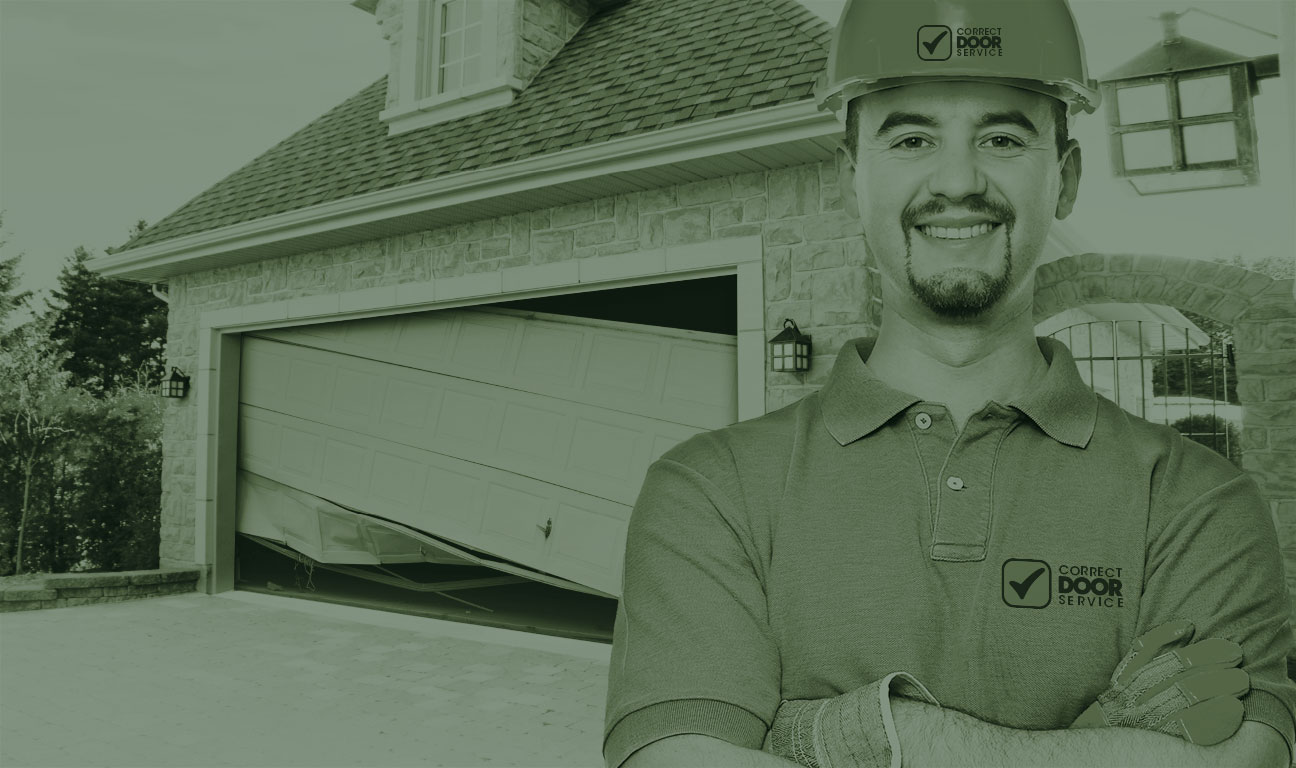 Why call Correct Door Service for garage door or garage door opener repair ?
You never know when you might need a garage door or garage door opener repair. However, if the garage door spring or cable breaks or if your opener acts up, no matter what the reason, you need someone out there in a hurry. Our Residential Repair Service is there for you. Call us at (613) 749-2010 and you can be assured that we will show up and on time. We can repair all garage doors of any brand, and all electric door openers.
At Correct Door Service, we offer a 24 hours a day and 7 days a week repair service. We want to be as much reliable and available as we can, therefore an online booking service application is at your disposal: https://correctdoor.ca/booking-date/.
Our customers are our priority and we make sure you can rely on us to solve any garage door problem as soon as possible. Our service technicians are highly trained and very professional so your garage door or opener repair will be done to your satisfaction, quality work being our norm.
Frequently encountered problems
Frequent customers are perhaps unaware that garage doors require maintenance. There are several tasks that need to be taken care of to ensure the smooth running of your garage door. Here are the most frequent encountered problems.
Garage door sticks open or closed
Rolling isn't smooth, but uneven in a jerky motion
Springs and cables are outmoded or broken
Garage door falls too quickly and opens too slowly
Remote control/door opener mechanism fails to work
Opening and closing produce loud noises
In order to prevent any problem and to make sure your garage door is in perfect condition, Correct Door Service puts at your disposal a complete garage door and door opener inspection service.
Garage door inspection
Door Balance
Springs
Cables
Safety Wires
Drums
Center Bearing
End Bearing Plates
Pulleys
Forks
Shaft
Hinges
Brackets
Hinge Arms
Strut / Truss Rod
Spring Anchor
Bottom Weather Seal
Panel Condition
Lube Rollers
Lube Tracks
Electric operator inspection
Test control panel / Remotes / Keyless Entry
Check Boom / Trolley
Test Safety Eyes
Check Motor / Gears
Check Bell Wire
Test Safety Reverse / Limit Switches
Check Force Setting