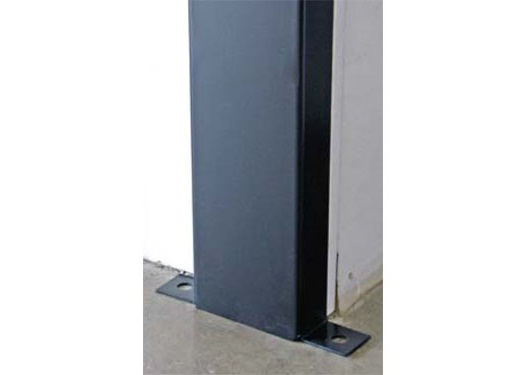 C-Channel Door Frames for Traffic Doors
C-Channel door frames are custom manufactured for each opening in opening size, as well as wall thickness. C-Channel frames are manufactured of carbon steel, and are powder coated for corrosion resistance. When structural reinforcement is not required, C-Channel frames are cost effective option for traffic doors.
C-Channel frames ship in three pieces, and are mechanically fastened to the wall on all sides. The header assembly includes internal reinforcement plates that fasten to the side members when the door is installed. C-Channel frames are pre-drilled for installation of any Chase traffic door. This insures that the door is properly mounted, and reduces the labor to complete the door and frame installation.
Standard finish on C-Channel Frames is powder coated gray. Optional black, beige and white finishes are available, as well as galvanized and stainless steel finishes.
Applications
Supermarket
Retail
Restaurant
Industrial
Food Processing
Institutional
Cold Storage
Food Service
Prisons/Correctional
Warehouse Distribution