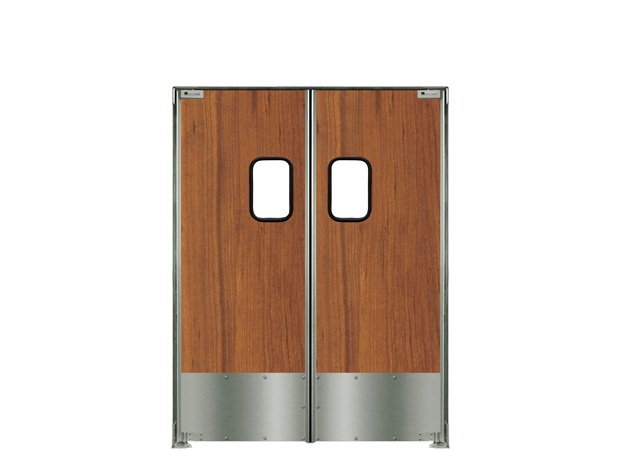 Chase SD 2000 Service Door
Chase SD 2000 Series Service Doors weigh significantly less than impact doors, making them easier to open and more popular in light duty applications where low costs and aesthetic appeal are considerations. Café style door with gate hinge also available.
Features
Door Panel
The doors are constructed with .063" anodized aluminum. A decorative, high-pressure laminate finish is available on one or both sides. Approximate weight for each panel is 1-3/4 PSF.
Back Edge Spine and Leading Edge
Back edge spine and leading edge is triangular formed for vertical panel stiffness and edge protection, reducing potential damage.
Hinge
Proven hinge system mounts to the jamb with offset cam system and hardened rollers, for years of service with minimal maintenance.
Window & Frames
Windows are 9" x 14" acrylic set in black rubber molding.
Applications
Supermarket
Retail
Restaurant
Institutional
Food Service
Prisons/Correctional
Options
Windows
Hinge Guard
Impact Plate
Decorative Laminates
Aluminium Face Sheet