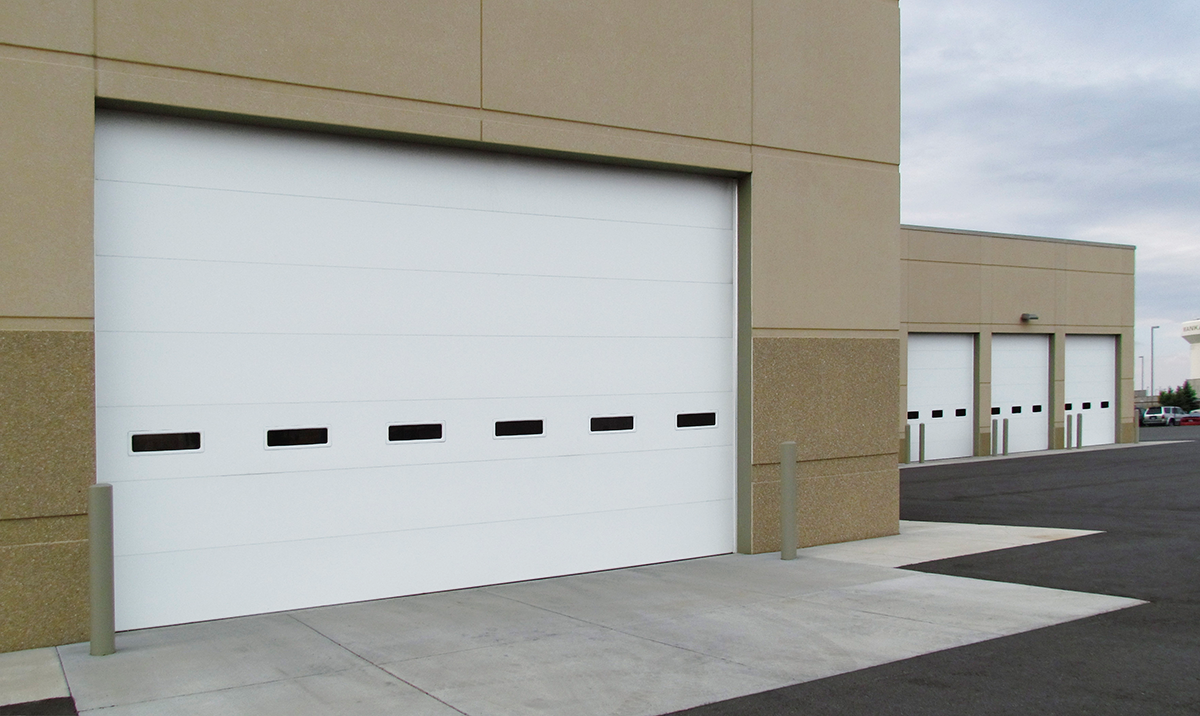 ENERGY SERIES WITH INTELLICORE®CLOPAY 3722
POLYURETHANE INSULATED STEEL DOORS
CLOPAY 3722
Climate control, reliability, durability– our premier, thermally broken, polyurethane insulated steel garage doors have it all, providing excellent temperature control, energy efficiency and long-lasting service for a wide range of applications, such as firehouses, warehouses, and municipal buildings.
Clopay Model 3722 is for commercial and industrial facilities where demanding
conditions require a rugged door that is also energy efficient.
■ Intellicore® insulation provides the highest energy efficiency,
while remaining environmentally friendly.
■ Steel-Sandwich Construction enhances durability and strength.
■ 3-Stage Paint Process delivers a virtually maintenance-free finish.
■ Thermal Break enhances insulating properties for extreme energy efficiency.
■ Optional Accessories add functionality while complementing the building.
Design and Colours
Features and Benefits
Options