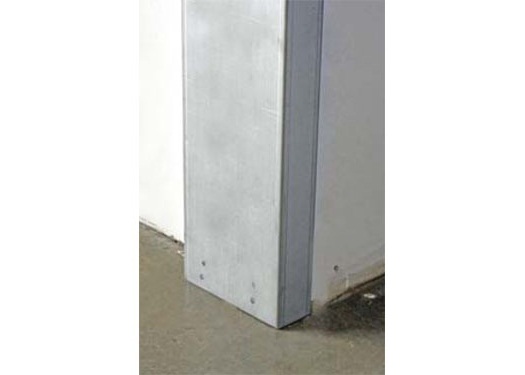 Flush Hollow Metal Frames for Traffic Doors
Chase Flush Hollow Metal Frames are an excellent choice for traffic door installations with light to medium traffic. Flush hollow metal frames are best suited for drywall constructed walls, but can also be used in block walls. All Chase flush hollow metal frames have internal steel reinforcement for installation of traffic door hardware.
Chase flush hollow metal frames ship knock-down, and are easily assembled on site for quick installation.Frames can be butt mounted on block, or wrapped onto drywall constructed walls. Chase flush hollow metal frames ship prime painted or factory galvanized, and are finish painted after installation. Flush hollow frames are a cost effective option for light to medium abuse applications.
Features
2" x 4" x 3/16" steel tubing for standard applications
2" x 6" x 3/16" steel tubing for industrial applications
2" x 8" x 3/16" steel tubing for industrial applications
Applications
Food Processing
Institutional
Food Service
Downloads