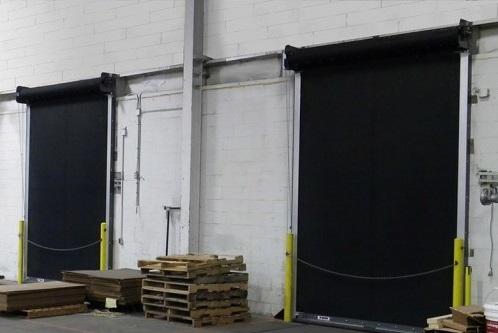 TNR HDD - Heavy Duty Dock Rubber Door
The TNR HDD Heavy Duty Dock Rubber Door is perfect for several applications including distribution, commercial and manufacturing.
Specifications
HDD Model Specifications
Reliable and consistent door operation and impact release performance. No guide gap maintenance required.
Suitable for applications up to 10 feet wide and 12 feet high
In-board spring assembly with 25,000 cycle rating
Sleek profile with easy installation, reduced clearances, and minimal maintenance.
Manual Chain Hoist, 4.5:1 – fast and easy operation.
Door Sizes