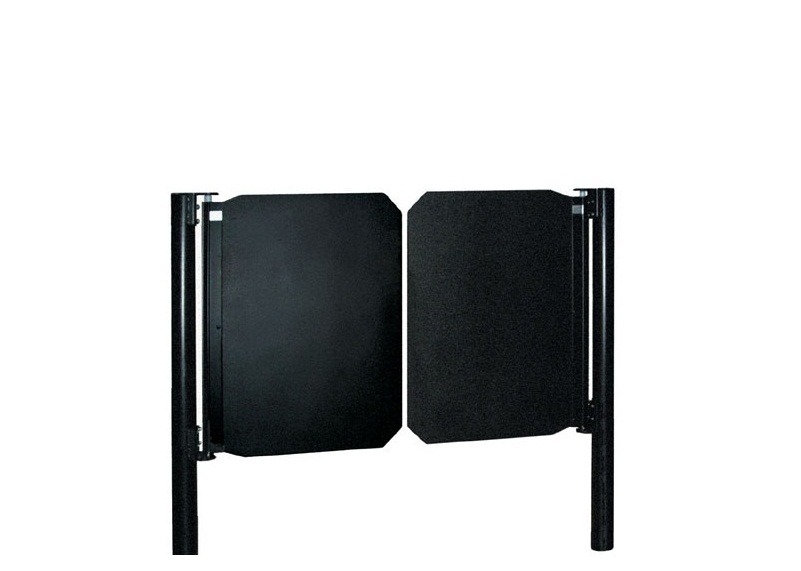 Chase Cafe SRP Gate Doors
The Chase SRP Self-Standing Gate Door is ideal for use in retail areas where small children might wander in and potentially get hurt, and any other areas where some sort of wall structure does not exist to hang a double acting door. This free standing door is an excellent option for safeguarding customers from potentially dangerous areas.
Colors


Beige


Black


Cloud Grey


Metallic Grey


Chocolate Brown


Red


White
Features
Panel Construction
Lightweight durable doors are constructed of ½" thick, USDA accepted, stress relieved high-density polyethylene. The door panels are textured and have the color throughout, hiding normal dents and scratches.
Visibility
For additional visibility, the panel is raised 10" from the floor and is 38" in height. The complete door system stands 48" high.
Steel Posts
3-1/2" diameter sturdy steel posts are powder coated gray, but black and white are available as an option. This door comes completely assembled, no frame or jambs needed, just anchor to the floor. Available with either core drill installation for a permanent barrier or a surface foot plate for mount with concrete anchors.
Hinge
The full length, anodized aluminum back spine contains the in-line cam, coil spring, gravity-assist hinge system which centers the door back to the closed position with maximum allowable panel deflection 1/4″ per 36″ meeting industry standards for HDPE material. The back spine is riveted to the door panel and includes upper and lower stainless steel hinges.
Applications
Supermarket
Retail
Restaurant
Institutional
Food Service