Garaga TG-8024 and TG-8524 Commercial Doors
---
Ideal for non-heated buildings
The TG-8024 from Correct Door Service is a non-insulated commercial garage door. This 24-gauge hot galvanized steel door is a brand new model that includes all Garaga engineering advantages, and will allow you to appreciate its perfect functioning in a non-heated commercial garage.
Steel
Thickness: 2″
Color: Ice White
Pan door
Non-insulated
Models: Grooved
---
INSULATION OPTION: TG-8524
Bray-Dor's TG-8024 is a 24-gauge hot-galvanized steel door with polystyrene insulation. Including Garaga latest technologies, this insulated door is built to support many applications in the comfort of a heated commercial garage.
Steel
Polystyrene insulation, with R-6.6 insulation factor
Note : TG means "tongue and groove".
Features and benefits
A) Steel wall with ½" deep grooves
Providing more strength and additional bending resistance, our sections are made of two ½" deep, horizontal grooves with alternating smaller grooves.
Very high corrosion-resistance due to its 24-gauge galvanized steel exterior, with a G40 coating (zinc galvanized with a minimum of 120 g/m2).
Structural elements of the sections are attached to the exterior skin by a Tog‑L‑Lock® joining system to ensure a more rigid section.
Made of 20-gauge galvanized steel, they provide more secure fastening for hinges and struts.
Clear single-pane glass windows, inserted in a molded PVC frame without a welded joint, will not fade over time.

Panel construction
24-gauge, G40 hot-dipped galvanized steel with six coats of protective finish.
Baked-on polyester paint. Can be repainted.
Woodgrain finish
Corrosion-resistant
TG-8024: non-insulated
TG-8524:CFC-free polystyrene insulation, ensuring a thermal-resistance rating of R‑6.6 (RSI 1.2 or k=0.860 W/m2K). The insulation is protected with a PVC backing.
---
3) Sections are made of ½" (13 mm) deep grooves providing more strength to the door.
---
4) Tongue & groove joints between sections that fit seamlessly.
---
5) Continuous PVC bottom weatherstripping made of a U-shape and a semi-circular flexible.
---
6) 20-gauge vertical stiles in galvanized steel attached by a Tog-L-Loc® joining system, with no welding and rivets, at hinge placement locations.
---
Door weight:
TG-8024: 1.28 lb/ft2 (6.2 kg/m2)
TG-8524: 1.42 lb/ft2 (6.9 kg/m2)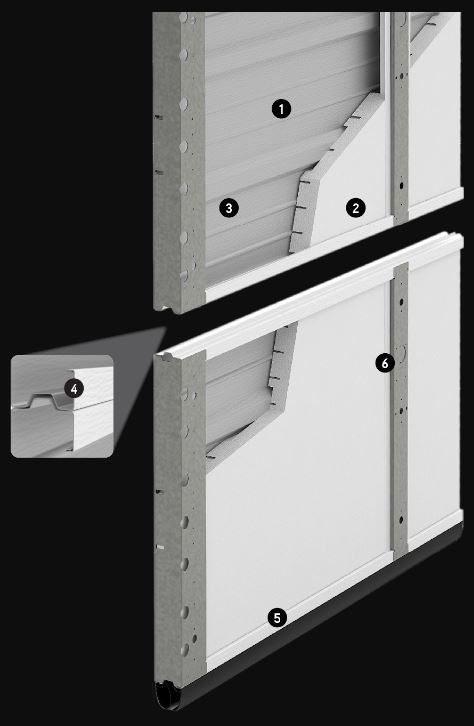 Model and sizes
MODEL

Grooved
---
SIZES (TG-8024 and TG-8524)
Width – In 1″ (25 mm) increments : From 5′ to 24'2″ (1.5 m to 7.3 m)
Height – In 3″ (76 mm) increments : From 8′ to 18′ (2.4 m to 5.5 m)
Warranty
1 year against structural failures
Color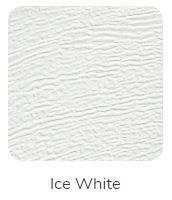 The accuracy of color on the website may vary depending on your screen settings. To see the true color, please contact your local Garaga dealer for a sample.
Windows
STANDARD WINDOWS
Available for doors: TG-8024, TG-8524
Sizes: 21″ x 13″ (533 mm x 330 mm)
Glass
Thermopane windows: Clear, Satin, Wired, Tempered, Laminated or Tinted
Single glass 1⁄8″ (3 mm): Clear, Satin, Tempered or Tinted
Polycarbonate 1⁄8″(3 mm): Single or Thermal (Sealed): Clear or Tinted
Frame color: White
Hardware
STEEL TRACKS
2" (50 mm), 13-gauge or 14-gauge
3" (76 mm), 12-gauge
---
HARDWARE SYSTEMS AND OPTIONS
Learn more about: