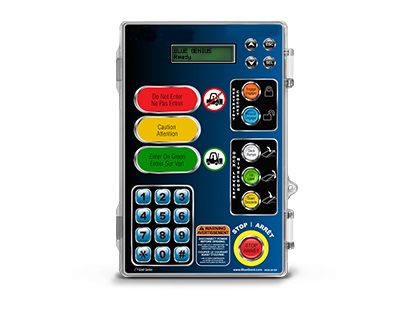 Touch Control Gold Series III - Combo
Touch Controls: Incorporates accurate proximity sensing of the operators finger within the low level electric field range.
Onboard Diagnostics and Communications within the panel features a user-friendly, LCD screen that provides real time, easily understood instructions for operation, maintenance and diagnostics as well as supervisory keypad lockout and override function.
Microprocessor Based Controls offer advanced technology and intelligent programmable menu options. Provides flexibility at the software level and is easily upgradable.
Printed Circuit Board Technology provides trouble free wiring and simplified board level troubleshooting with quick up time response eliminating time consuming multi-meter diagnostics.
Power Protection with the 24Volt control ensures it is safe and operator friendly. The panel is safeguarded against potential shock hazard when opened. The system features a power shut down and short circuit protection.
Network Connections provides bidirectional communication and power wiring. This technology surpasses conventional relay wiring methods eliminating wiring errors between the controller and power pack.
Features
Programmable interlocked operation features for dock leveler and vehicle restraint installations dock leveler will not operate unless vehicle restraint is secured or under supervisory override.
Operate the deck and lip independently.
Engage and disengage the restraint.
Stop button provides complete motion freeze of dock leveler or restraint.
Interlocked door operator.
Supervisory keypad with controlled override and security features.
Advanced communication package includes LED interior red/yellow/green and exterior red/green traffic lights, signs and programmable audible alarm.
Intelligent Positioning System.
Network connection.
Printed circuit board technology.
Onboard diagnostics with self-testing.
Finger safeguarding against shock hazards.
LCD intelligent display with English, French and Spanish text.
Memory and service interval indicator.
Programmable ports; two inputs and one output for interlocking.
UL/CSA/CE approved.
NEMA4X, (IP65) rating enclosure.
24Volt control.
Size, 11¼" x 7½" x 5½"
Weight, 10 lbs
Optional upgrade
Auto-park feature (market specific)