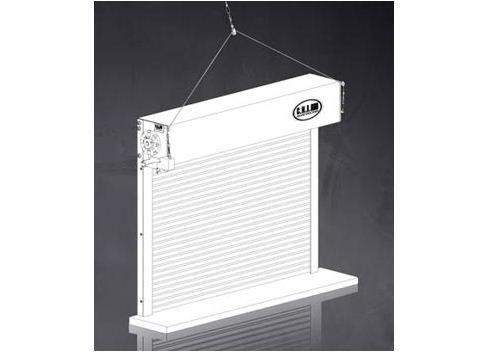 CHI 7500 Fire Door
U.L. labeled fire shutter roll up door is engineered for installation to approved sheet rock, steel, and masonry construction. The Series 7500 Guardian™ fire counter shutter roll up door utilizes space-saving design with performance-proven engineering features for maximum eye appeal and fire protection.
Features
45-minute, 90-minute and 3-hour U.L. labels with full compliance to NFPA-80 standards
Standard roll up door curtain features 1-1/2" pre-painted, hot-dipped galvanized steel slats
Optional stainless steel curtain and guides available in a #4 brushed finish
Shop painted guides in a medium black match well with many optional powder-coat finishes
Operation: Manual push up operation is standard. Gear reduced awning crank operation is optional.
Options and accessories available
Curtain
Fire Door curtain
Slat profile

Flat Slat (FS) cover 1-1/2" high by 1/2" deep
Gauge
22 gauge steel
Finish
Steel curtain slats and hood hot-dipped galvanized per ASTM A-653 with baked on epoxy primer & polyester finish coat in gray and white.
Optional: Stock RAL powder-coat option in 188 colors
Bottom bar
Fabricated from hot-dipped galvanized steel
Stainless steel angle bolted to the curtain (optional)
Mounting Options
Fire Door mounting options
Face Mount (E or Z) or Jamb Mount
Between Jamb Mount
Guides
Box shaped guides fabricated from 11 gauge steel or #4 polished stainless steel with integral bell mouths and curtain stops.
Headplates
Fabricated from minimum 1/4" steel plate.
Drive side of barrel to be provided with precision sealed ball bearing in cast iron housing.
Operation
Fire Door operation
Manual Push-up
Reduced Drive Awning Crank available for all sizes.
Springs
Spring (tension) end of barrel assembly fabricated with self-aligning ball bearing assembly to support barrel assembly.
Releases
Fire Door releases
165-degree fusible links provided as standard detection/release devices (standard)
Fail-safe time delayed releases, smoke detectors and audible and visual warning systems (optional)
Drop speed is controlled by viscous governor
Closing speed to be between 6" to 24" per second per NFPA 80
Optional Acc.
Hood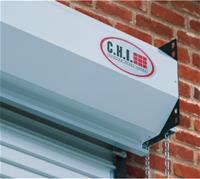 Fabricated from minimum 24-gauge galvanized steel sheet shaped to fit within the headplates.
Intermediate hood support(s) furnished as required.
Locking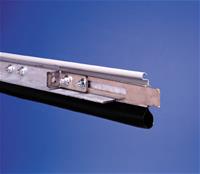 Manual push-up doors furnished with interior slide bolt locks with padlock provision standard.
Fire safety standards
To learn more about fire safety standards, please click here.
Downloads