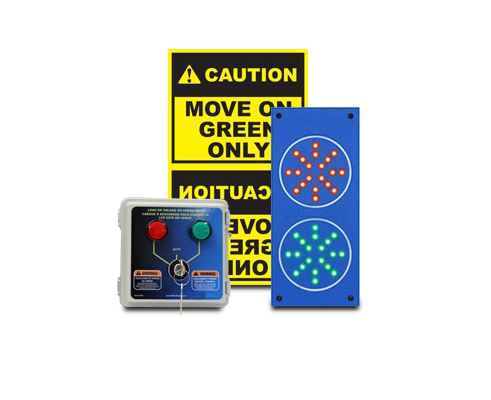 Manual LED Traffic Lights and Controller
Uses 30% less energy. Designed for all shipping and receiving areas. The New BGMCS two way communication system improves loading dock safety and protects
dock equipment and building walls.
The energy efficient Light-Emitting Diode lights help truck drivers accurately back trailers into the loading bay. The sealed, very low profile fixture is impact-resistant, non-crushable, weatherproof and temperature tolerant. Durable materials plus long life LEDs equal service free units and reduce shipping and energy costs.
Product Details:
• Easily installed
• CSA Approved
• Low profile design eliminates impact damage
• LED's are good for 100,000 hours or 10 years of continuous use
• Provides a high quality light with no glare
• 115Vac input / 24VC/DC output
• Shock and vibration proof
• Service free – No need to replace bulbs or lenses
• C/W 10' – 3/20 communication cable
• 1-year limited warranty (Parts only)
VOLTAGE: 24 VAC/DC
| | |
| --- | --- |
| Description | Part Number |
| Manual LED Traffic Lights and Controller | 70-0010-24M |
Also Available – Auto Communication Packages:
| | |
| --- | --- |
| Description | Part Number |
| Auto light package for overhead door | 70-0004-1 |
| Auto light package for dock leveler | 70-0004-2 |
| Auto light package for ML-10 vehicle restraint | 70-0004-3 |